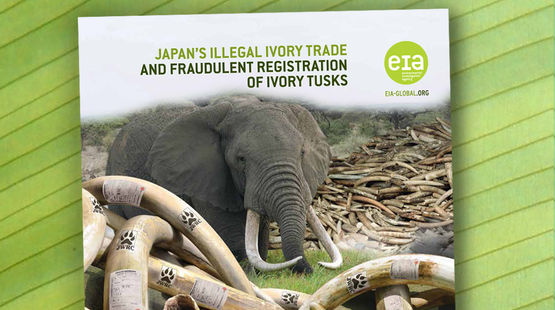 Yahoo's Japanese online commerce platforms are a hub for ivory from dubious sources. The internet giant is thus making itself an accomplice to the poachers that are driving the world's elephants to extinction. Tell Yahoo to get out of the ivory business.
According to a study by the Environmental Investigation Agency (EIA), more than twelve tons of ivory were sold through Yahoo Japan between 2012 and 2014. During that period, 800 tusks and 15,787 smaller pieces changed hands. 55,000 personalized hanko name seals were also sold. "Hard ivory" from forest elephants is in great demand in Japan for name seals, decorative figurines, chopsticks and other items.
The trade is a profitable business for Yahoo: according to the EIA's figures, sales of ivory products generated revenues of more than $27 million between 2005 and 2014.
The EIA study also confirms that Japan's failure to implement an effective registration system has led to the large-scale laundering of illegal ivory. The country has thus become a hub for ivory trafficking from Africa to China, and Yahoo Japan is a key player in that market.
Animal rights activists are calling on the Japanese government to follow the lead of China and the United States in working toward a complete ban of the ivory trade.
Yahoo Japan defended its policy to the Associated Press by saying that while it permits the sale of legal items, it "patrols 24 hours a day" to catch illegal listings.
A Yahoo spokesperson told the Guardian that the US corporation only holds a 35.5% stake in Yahoo Japan and does not have any control over the subsidiary's business activity – an implausible excuse.
Tell CEO Marissa Mayer to get out of the ivory trade on all of Yahoo's platforms. SIGN THE PETITION NOW!