As reported by Art Not Oil, "over 600 artworks critiquing the corporate takeover of the COP21 climate talks were installed in advertising spaces across Paris (Nov. 18) – ahead of the United Nations summit."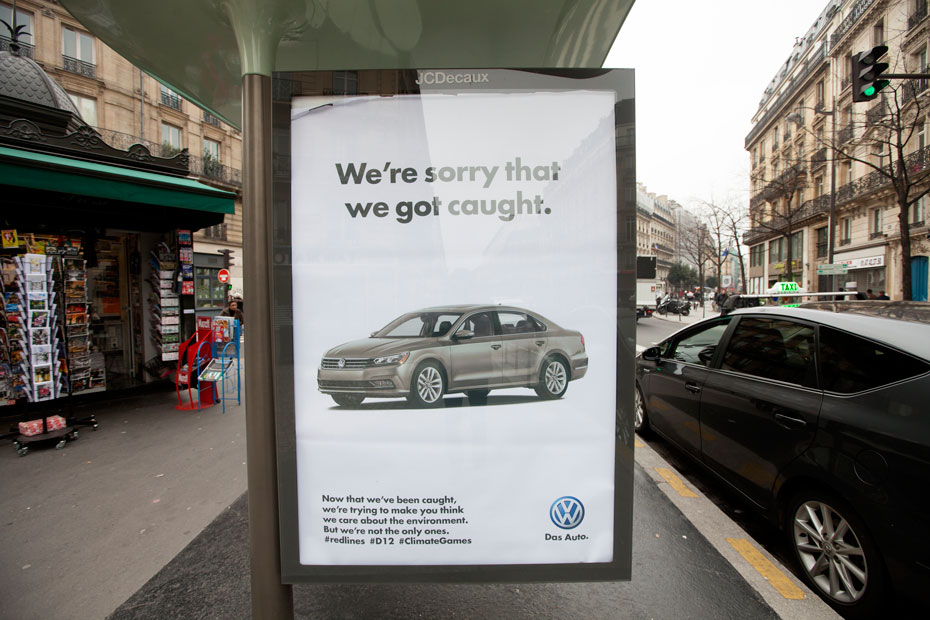 Amidst the French state of emergency banning all public gatherings following the terrorist attacks on 13 November in Paris, the Brandalism project has worked with Parisians to insert unauthorised artworks across the city that aim to highlight the links between advertising, consumerism, fossil fuel dependency and climate change.

The artworks were placed in advertising spaces owned by JC Decaux  –  one of the world's largest outdoor advertising firms and an official sponsor to the COP21 climate talks.
See more of the Brandalism project here.